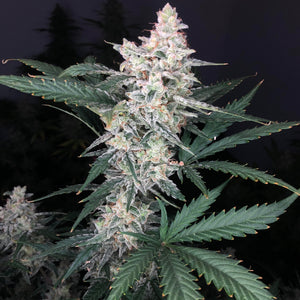 *Pack includes 12 seeds from Aug 11th through Aug 31st 
Lightning Release: Lightning Releases are strains from Chef Anna that we have in limited quantities – and when they're gone, they're gone forever. Lightning Releases won't be used to breed any other strains or bred into F2 generations.
Bred by Chef Anna, this feminized autoflowering strain is a 1st Generation cross of Forbidden Runtz x Forgotten Cookies.
Indica/Sativa: 55/45
Quantity: 12 seeds
Gift with Purchase
Orders $100+ receive a complimentary 5-pack of Casserole seeds
Orders $150+ receive everything above plus upgraded UPS shipping
Orders $200+ receive everything above plus additional complimentary seed pack, Chef Anna's choice